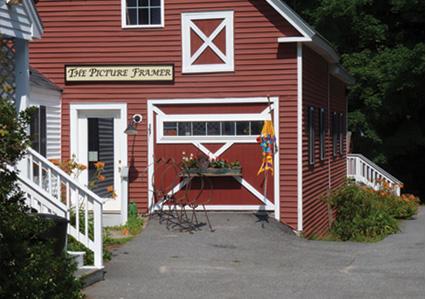 As we have been for several decades, The Picture Framer of Topsham remains your reliable source for Custom Picture Framing in Maine. Our team is highly dedicated to providing premium quality in our products and customer service. We work closely with our customers to understand their unique needs and desires, and to consistently develop designs and solutions that meet or exceed the requirements of each unique piece and project.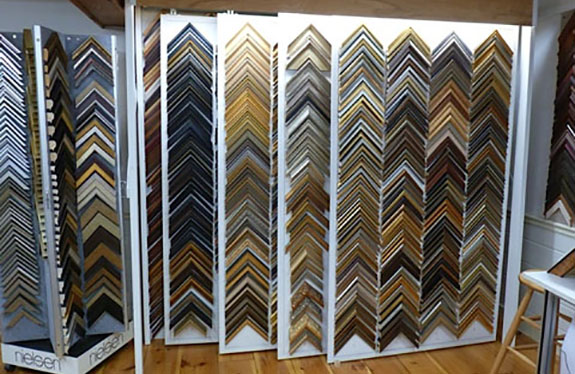 The Picture Framer in Topsham, ME
For over 45 years, The Picture Framer has been a family owned and operated business with an outstanding reputation for quality in the industry. We are constantly pursuing perfection, and seek to continuously improve our designs, materials, and methods. Our team members each have a keen eye for design and overall aesthetics. Our experience, dedication to the craft, appreciation for our customers and their work, and passion for our own work enable us to provide our customers with the best possible results. You won't find better quality in the state of Maine.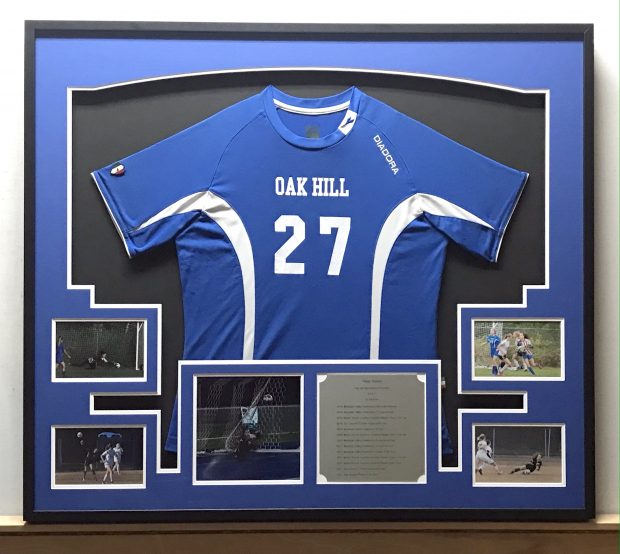 At our frame shop here in Topsham, ME, we specialize in custom-made frames, custom-designed mats, calligraphy, plaques, custom glass cutting, archival and museum-quality methods and materials, special projects and much more. Our services are sought after not only in Topsham, ME, but throughout the state of Maine and beyond. Our team helps you throughout the entire process of your project, assisting you in your design, dimension, material, and color selections, and additional customizations as you seek out the best quality, presentation, and preservation.
Here are just a few of the reasons why so many customers swear by the products and services provided buy The Picture Framer of Topsham, ME:
Our experience, our ability to truly listen to our customers to understand their wants and needs, and our relentless pursuit of exceptional quality give us a leg up on the competition.
We are able to expertly design, produce, and manage for a large variety of custom projects.
We place a tremendous emphasis on providing outstanding customer service.
Our glazing options include glass and acrylic that provide extremely low glare and reflection, and provide unsurpassed protection against UV radiation for your valuable and cherished photos and art. This enables them to look like new for your children and grandchildren to enjoy for decades.
We do needlepoint!
We also have one of the largest selections of oval frames and ready-made frames in the state.
Location
The Picture Framer
81 Main St
Topsham, ME 04086
Phone: (207) 729-7765
Business Hours
Monday: Closed
Tuesday: 9:00 AM – 5:00 PM
Wednesday: 9:00 AM – 5:00 PM
Thursday: 9:00 AM – 5:00 PM
Friday: 9:00 AM – 5:00 PM
Saturday: 9:00 AM – 2:00 PM
Sunday: Closed
Service Areas
We provide the best in service to all of Topsham Maine and the surrounding areas.
COUNTIES:
Androscoggin County, ME
Cumberland County, ME
Kennebec County, ME
Lincoln County, ME
Sagadahoc County, ME
TOWNS:
Arrowsic, ME
Bath, ME
Bowdoin, ME
Bowdoinham, ME
Brunswick, ME
Cumberland, ME
Durham, ME
Falmouth, ME
Freeport, ME
Harpswell, ME
Lisbon Falls, ME
Lisbon, ME
North Yarmouth, ME
Phippsburg, ME
Portland, ME
Pownal, ME
Richmond, ME
South Freeport, ME
West Bath, ME
West Bowdoin, ME
Wiscasset, ME
Woolwich, ME
Yarmouth, ME