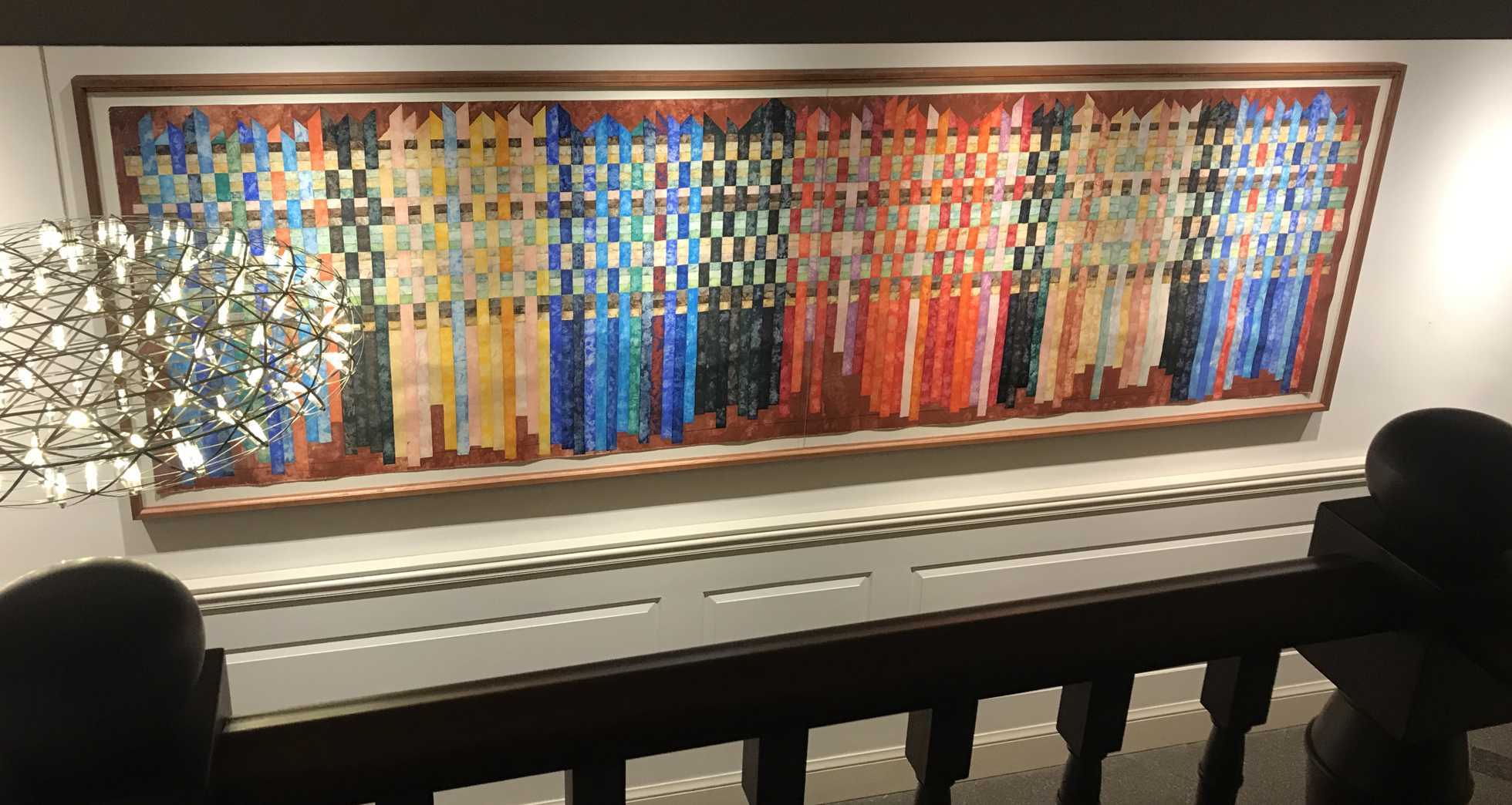 Special Projects
While many people are satisfied to choose a pre-made frame off of our shelves (and we certainly have many high-quality options to choose from!), sometimes customers require or simply desire a more personal touch. At The Picture Framer, we offer custom picture frame services, accepting a wide variety of special projects from customers who come to us with their unique and special requests.
Here is a general idea of the kind of work we are able to do with these custom projects:
Custom frame design: If you are looking for a frame in a special size, shape, color or material, we have you covered. We are capable of creating all types and dimensions of custom frames in Topsham, ME, and can even include additional decorations for a more personal touch. Simply present your design idea to us, and we will get right down to working on it.
Frame restoration: Sometimes people either own frames they really like or come across a neat old frame at a rummage sale, but it is in desperate need of restoration. Our team at The Picture Framer works hard to restore these frames to look at good as new.
Custom matting and glass: To go along with our custom frame design, we also provide custom services for matting and glass. We have a variety of matting and glass to choose from, all of which is guaranteed to be museum quality. The glass is UV filtering so ultraviolet rays will not penetrate and damage the art within the frame.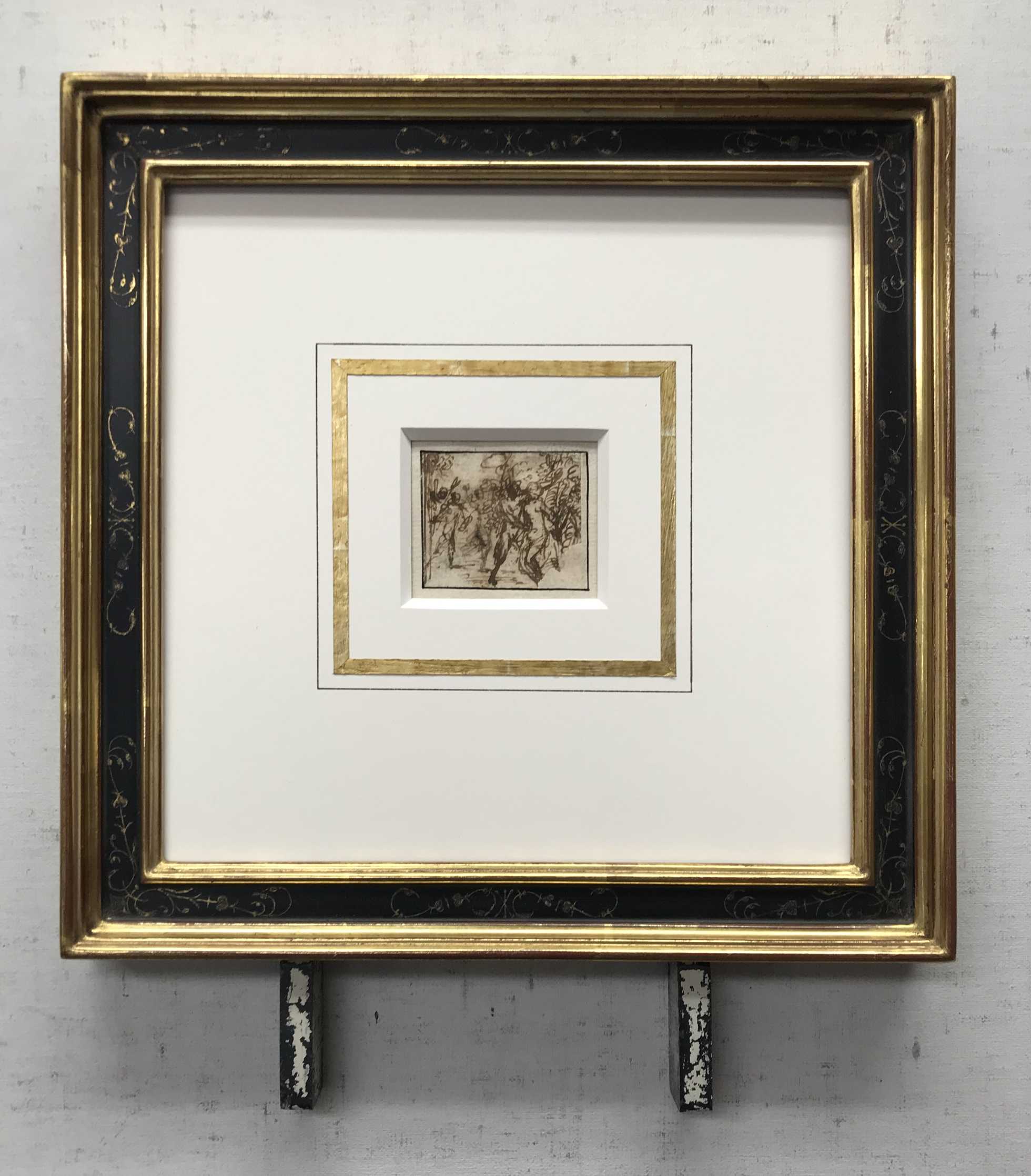 While we do not perform such services as gold leafing or heavy restoration, we are able to take on basically any other type of job. For more information about what makes us the best and most capable frame shop in the greater Topsham, Maine area, reach out to our team at The Picture Framer today at 207-729-7765 and we will be happy to answer any questions you may have.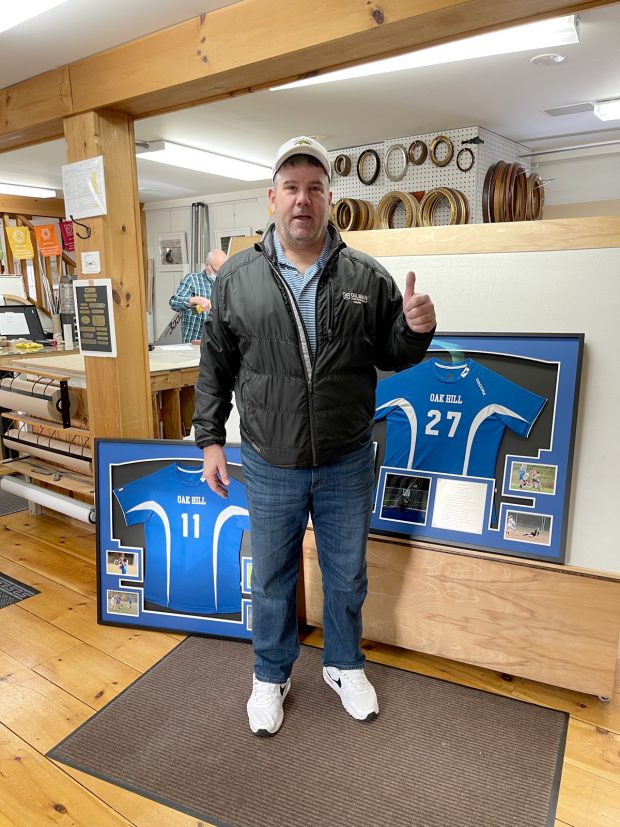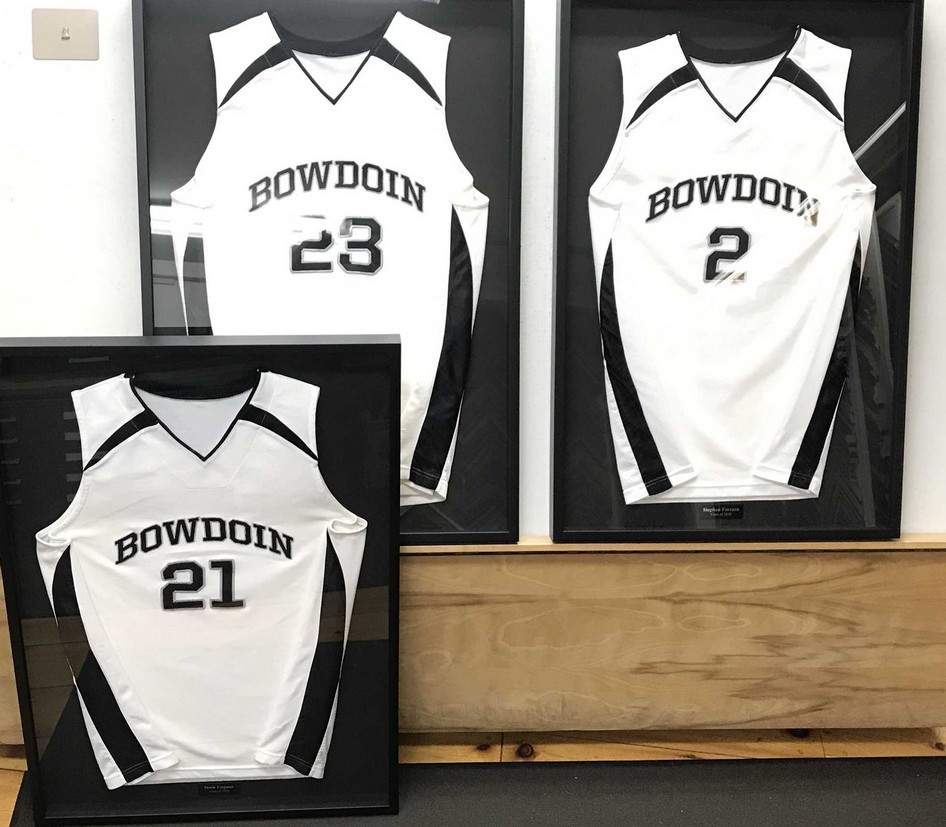 "I can tell you that the quality that goes behind those two jersey mounts was incredible! The attention to detail was superb! I was blown away with the absolute craftsmanship. The pictures are impressive, but in person they are even more fantastic. I know this because I am the guy in the photo and I will certainly be back for more work as these guys are the real deal. I am 100% happy and wouldn't go anywhere else for custom work or any other work like this for that matter!" – Rick Gonye