About The Picture Framers
Dan Smith, Owner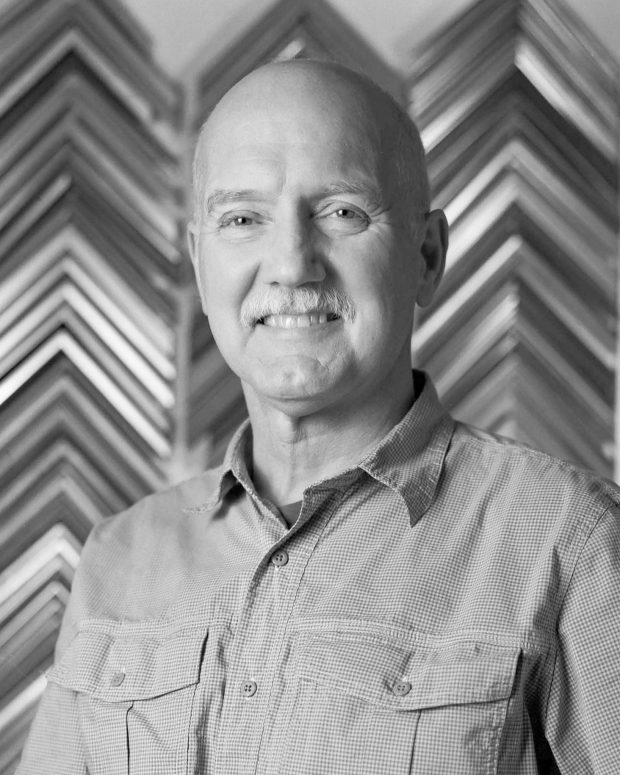 Hi, I am Dan. Welcome to our web site. I currently live in Freeport, and have lived there for close to 8 years now. It's a great town with wonderful people and excellent parks and trails where one can get out and enjoy the outdoors year round, which I do as much as possible. I previously lived in Topsham for 17 years, where my three boys attended and graduated from local schools. I have lived around New England for most of my life, in Maine, New Hampshire and Massachusetts. We moved back to Maine in 1994 to raise our kids and I am very happy to be here.
I have an Engineering degree from University of Maine – Orono and an MBA from Clark University. I have worked as a quality engineer and Quality Manager for several manufacturing companies in New England since graduating from college. My education has helped me to understand technical aspects of the business, as well as the "business" end of the business. My work experience has helped me to learn the importance of really listening to the customer, understanding and meeting expectations and requirements, several definitions of "quality", and the importance of clear communication, consistency and timely delivery.
For fun, I enjoy many outdoor activities from hiking to running to kayaking and landscape photography. We also have a place in North Conway, New Hampshire where I love to get away from it all (or most of it anyway) as often as possible.
Three things you many not know about me:
I am a member of the AMC 4000-footer club. I have climbed every mountain in New Hampshire that is over 4000 feet. All 48 of them!
I used to be an avid soccer player for 45 years. After tearing my 2nd ACL, I finally decided to hang up my cleats at 57 years of age.
I have travelled this great country of ours fairly extensively, but have yet to explore the desert southwest (never been to Utah or New Mexico) and the great northwest (never been to Wyoming, Montana, Idaho, Washington or Oregon). Travel plans are being made…
I love what we do here at The Picture Framer of Topsham, and I firmly believe that you will too. I'm looking forward to meeting you in our shop sometime soon.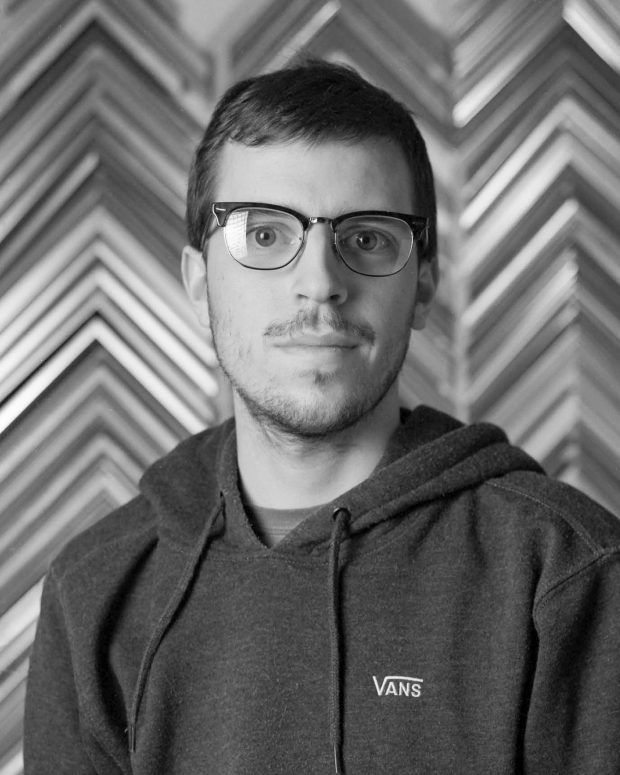 Hello. I moved to Maine from central Connecticut in 2013 to attend Maine College of Art where I earned a Bachelor's Degree in Fine Art Photography. I started learning the framing trade while attending school as a way to further my work toward becoming an artist. Diving headlong into every aspect of photography, I passionately uphold the history of image making, choosing to use film and utilize historical photographic techniques in my artistic practice. I am also an aspiring filmmaker with a passion for classic cinema, which has had a significant influence on my most recent work.
Before I became a member of the team, I worked as a baker in several well-established bakeries and coffee shops in Portland and surrounding area. Food is something that I have always had a passion for, even before I could reach the counter, I was always in the kitchen helping my mother cook. Whether or not she saw it that way is a different story entirely.
When I am in the shop making frames or the kitchen whipping up some tasty vegan treats, I am most likely out on some crazy two-wheeled adventure. I am an avid cyclist who enjoys all aspects of the sport from extreme mountain biking to multi-day bikepacking trips and everything in between. You can even find me out riding a unicycle on occasion.
I look forward to meeting you all and having the opportunity to create a truly unique framed piece for you to enjoy!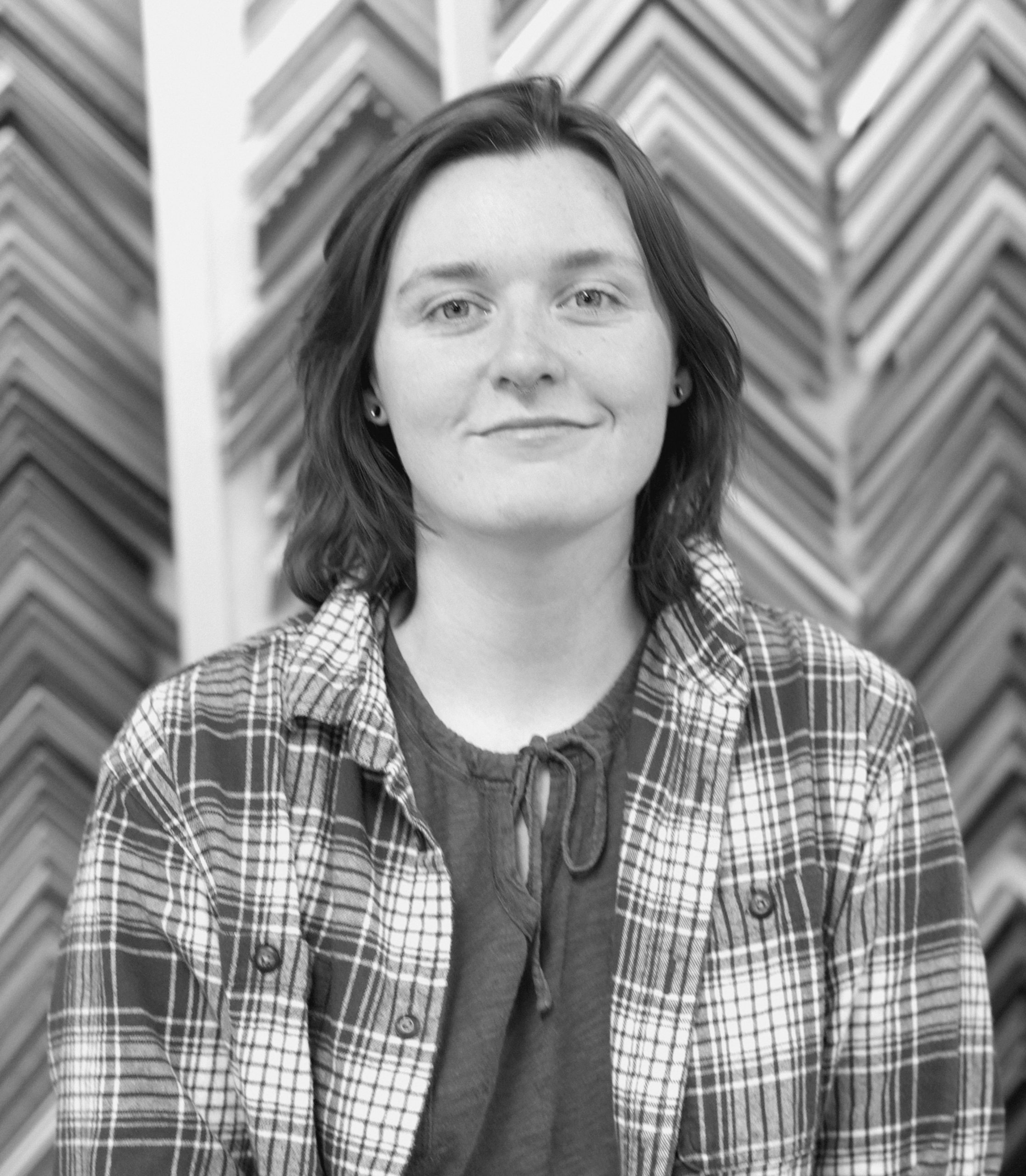 Hi, I'm Sidney. I started working at The Picture Framer at the very start of 2022. My work here primarily involves fitting, the last stage of the framing process, where I use my eye for detail to make sure the finished piece comes out as close to perfect as possible for you. I have also done a lot of design work with customers here, and enjoy seeing design plans that we have developed, together, come together nicely.
I've spent my whole life in Maine though I travel when I can. I enjoy working with my hands and hope to learn as many practical skills as I can. Knowledge is power.
Outside of this business I am a self taught practicing artist. I've been creating as far back as I can remember and have come to find that my favorite medium is oil paint, though I dabble in anything I can get my hands on. I'm on the younger side, and I am still enjoying experimenting with all the options available to me. You might be able to find some of my paintings on the walls here, depending on the season.
In the summer I spend a lot of time attending art fairs, connecting with my community, and enjoying nature. I have quite the house plant collection and try to take pleasure in the simple things.
Im thrilled to be a helpful hand in your framing process!