Calligraphy & Plaques
If you are looking for additional customization of your frames beyond unique frame designs and custom matting in the Topsham, ME, area, The Picture Framer is pleased to offer additional services. Our goal is to meet or exceed all of your needs and expectations regarding the personalization of your frames and the quality you expect out of a custom frame maker. Therefore, we go out of our way to provide extra service to make your custom frames extra special.
Here are a few of our additional customization services that add extra personality to your frames:
Calligraphy: Calligraphy is a classy and gorgeous way to add to the customization of your frame. Choose the messages or words you want to be written and the style of the lettering, and our talented calligraphists will add it to your frame carefully and artistically.
Plaques: Our services go beyond frames. We are pleased to create custom plaques for a wide variety of occasions. Plaques can be used to recognize someone's achievement, commemorate an anniversary, celebrate a retirement or identify a noteworthy location. The design of your plaque is fully customizable.
Special molding: The molding you choose for a frame can really add a great deal of luxury to the overall aesthetic your frame provides to the room in which it is hung. Our team is happy to work with you to choose the molding that best fits with your piece and the overall style you are looking to implement in your home.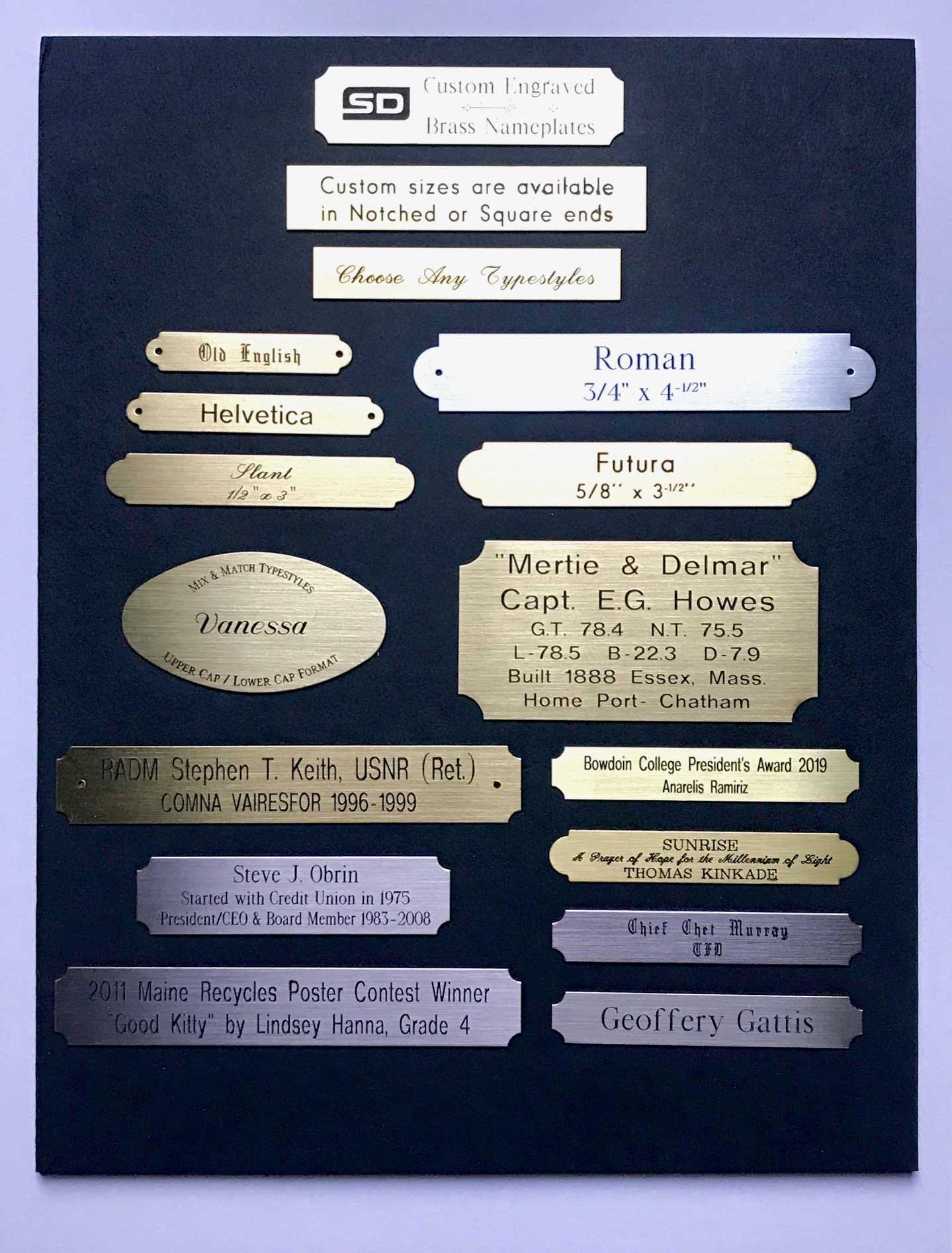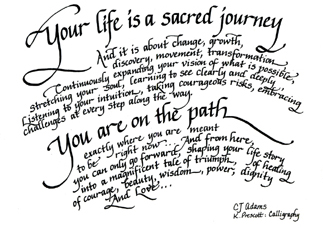 Our team is extremely versatile and happy to take on all types of custom jobs, whether it involves calligraphy, plaque design, frame restoration, custom glass, special molding or otherwise. Simply call The Picture Framer at 207-729-7765 and tell us what you're looking for. We will be happy to answer your questions and discuss your ideas with you.